What is Water System Management?
Small or Large Water Systems

Community Water Systems 

Transient Non-Community Systems 

Non-Transient Non-Community Systems
---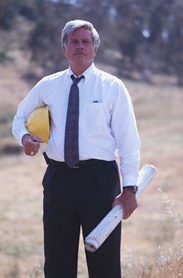 If you have a well that serves drinking water to multiple connections (households) or serves the public, that well and water delivery system requires experienced management with the proper training.
Providing clean and safe drinking water to the people who use the water system is a critical component of public safety and quality. The Oregon State Health Division requires that the operator of your water system has passed certification in order to manage the system, but does the system operator posses the background, experience and professionalism required to understand the complexities of the regulations?
Merrill Water Systems has the technical Knowledge, background and experience to be your Water System Operator. We are certified small water system operators and we understand the State of Oregon standards and regulations dealing with public water systems for the safety of both commercial and residential users.
The amount of regulation for public water systems has significantly increase are system operators are required to have a level of management or oversight that can be overwhelming at times. Depending on size, use, source and other factors, some small community public water systems find that it is more economical to contract for management services in order to provide the experience and professionalism, along with the required certification.
Merrill Water Systems provides various levels of service for a number of small public water systems throughout the mid-Willamette Valley, along with private water systems. Whatever level of service your water system may require, we are ready to help!
You don't even know where to start? That's Ok. We make it easy for you… Just Contact Us for a FREE initial consultation and an evaluation of your Water System.
WE BUY WATER & WASTEWATER UTILITIES
Merrill Water Buys Existing Water Systems & Wastewater Systems
Call for INFO: 503-734-7400
WE BUY MOBILE HOME PARKS
Merrill Water buys Manufactured Home & Mobile Home Parks
Call for INFO: 503-734-7400