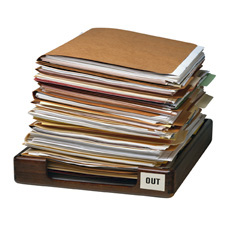 Oregon's Department of Human Services (DHS) serves as the state's primary agency for enforcing regulations under the Safe Drinking Water Act. As the regulating agency, DHS has duties and responsibilities to protect public health and safety as outlined by the state legislature in ORS 448.150.
These requirements include the authority to develop and adopt administrative rules which have the force of law. The rules are set forth in the Oregon Administrative Rules (OARs) Chapter 333-061.
Small systems with less than 150 connections and using groundwater sources are classified as "small groundwater systems." General operating and maintenance requirements outlined in the state rules (OAR 333-061-0205 to 0272) require all public water systems to employ operators with proper certification to assure continuous production and delivery of potable water.
You can employ Merrill Water Systems as your Certified Operator for your community or non-transient non-community water system. We have the certification requirements for small water systems specified in state rules.
Here are some of the benefits when you contract with Merrill Water Systems:
You are in Control:
Your community (or an individual system owner) retains ownership of the system but contracts with Merrill Water Systems as a management company to be the certified operator. The community maintains control of the system, while we provide the professional expertise necessary to ensure that the system stays in compliance with the regulations. The community decides how to comply with regulations, the community decides what the quality of service will be, and, if you feel our costs are to much, or our service is no longer needed, you can find a new certified operator.
Consulting on Compliance:
We offer services in the area of compliance assistance. We can help your small water systems comply with the myriad of regulations.
Your Liability reduced by operating system in compliance with regulations
Save money by doing preventative maintenance verses emergency repair
Long term planning capability for system upgrades and maintenance
Continuity of maintenance practices with different maintenance personnel
Peace of mind
Knowing your system is being managed by knowledgeable professionals with years of experience designing, constructing and operating water systems. Peace of mind is knowing that the system is providing safe, reliable water to the people who depend on clean drinking water.
WE BUY WATER & WASTEWATER UTILITIES
Merrill Water Buys Existing Water Systems & Wastewater Systems
Call for INFO: 503-734-7400
WE BUY MOBILE HOME PARKS
Merrill Water buys Manufactured Home & Mobile Home Parks
Call for INFO: 503-734-7400